LOUISIANA WORKERS' COMPENSATION
---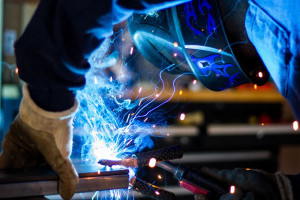 Louisiana subscribes to a statutory scheme of defined benefits when an employee is injured in the course and scope of their employment. In most all cases, a Louisiana employee may not sue his employer for tort liability; rather, the injured employee can bring a workers' compensation claim before the Office of Workers' Compensation Administration and request benefits defined in Title 23 of the Louisiana Revised Statutes. The benefits can include medical care for the injury, indemnity wage benefits, vocational rehabilitation services, and/or death benefits.
Workers' compensation benefits are the obligation of the employer regardless of the fault and/or negligence of the employer. If a worker is injured in the course and scope of their employment benefits are due, unless there is a statutory exemption.
Employees may be full-time or part-time. Subcontractors and independent contractors may be considered employees in some situations. Employers are required to have workers' compensation insurance unless they have been approved as self-insured. Employers also have 10 days to report an employee injury from the time they have actual knowledge of an on the job injury resulting in death or lost time in excess of one week. Any employer that fails to report such an injury to its workers' compensation insurer or to the OWCA is subject to a penalty for failure to do so.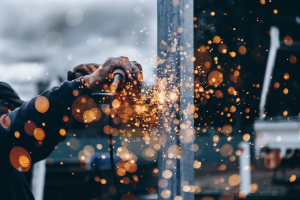 If you have suffered an injury that has caused you to miss more than seven calendar days you may be entitled to indemnity benefits. If you have a compensable accident under the Louisiana Workers' Compensation Act ("LWCA") the first installment of benefits is due 14 days after the employer or insurer has knowledge of the injury or death. The LWCA covers both mental and physical injuries from either accidents or occupational diseases. In order to be recoverable under the act a mental injury must be the result of a physical injury or a sudden, unexpected, and extraordinary stress related to the employment. Evidence of a mental injury must be proved by clear and convincing evidence.
An accident is defined by the LWCA as an unexpected or unforeseen actual, identifiable, precipitous event happening suddenly or violently, with or without human fault, and producing objective findings of an injury. The LWCA defines an occupational disease as disease or injury due to causes and conditions characteristic of and peculiar to the particular trade, occupation, or employment which the employee is engaged.  Compensation is not allowed if the injury was caused by the employee's willful intention to injure himself/herself or others; or by the injured employee's intoxication at the time of the injury, unless resulting from activities in pursuit of the employer's interests or from activities in which the employer procured and encouraged the use of the beverage or substance.
If the employee dies within two years of the last treatment as the result of any job-related accident, his or her surviving spouse and/or dependent child(ren) (or other dependents) may be entitled to weekly indemnity benefits pursuant to the Louisiana Workers' Compensation Act. If there are no surviving dependents, the employee's surviving parents are entitled to a one-time benefit of $75,000 each. The employer or its workers' compensation insurer shall also pay, in addition to any other benefits, reasonable expenses of the burial of the employee, not to exceed $8,500.
In addition to the other benefits due, an employee is entitled to a one-time payment of $50,000 if the injury is determined to be catastrophic. Catastrophic injuries are defined as: Paraplegia or quadriplegia or the total anatomical loss of both hands, both arms, both feet, both legs, both eyes, or one hand and one foot, or any two thereof. Functional loss or loss of use shall not constitute anatomical loss.