Truck accident lawyers in LaPlace Louisiana can assist with complex lawsuits for catastrophic losses.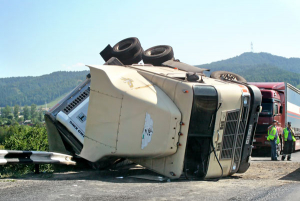 According to the National Highway Traffic and Safety Administration, heavy vehicles including trucks account for 4,000 fatalities and over 400,000 crashes every year.  The complexities of truck accident litigation in La Place Louisiana include particular attention to federal and state governing statutes, regulations surrounding commercial drivers' licenses, and identification of all, or one responsible party for damage compensation to cover resultant losses to accident victims.  Size discrepancies between large tractor trailers and passenger vehicles often result in catastrophic personal injury after an accident including long term disability, physical and financial hardship, or personal loss of property and death as extreme outcomes.  Louisiana injury lawyers understand the necessity of securing comprehensive compensation through a court award, or insurance settlement to address harms.  A LaPlace Louisiana truck accident attorney may make reasonable assessments of potential avenues for damage compensation after a detailed case review and liability identification.
Commercial trucks.
The size and weight of a commercial truck, and the specific cargo loads they carry result in significant property damage and bodily injury.  Commercial motor vehicles (CMV) have federal and state imposed restrictions due to size and weight categories, roadways that should not be accessed including some tunnels and bridges based on specific cargo loads, and stringent rules for operators carrying commercial driver's licenses (CDL).  Because of the size and weight of commercial vehicles, safe driving can be impacted by negligent acts of truck drivers and trucking companies who may be party to violations of law.
Louisiana laws.
Accident victims should talk with legal counsel about Louisiana laws that can disqualify driving privileges of a commercial motor vehicle regardless of license class.  A driver's disqualification may have some impact on a truck accident case outcome.  Drivers can be disqualified, or suspended due to certain roadway incidents falling into:
Serious violations that include speeding 15 or above over posted limits, following too closely, reckless operation, erratic lane changes, texting while driving or driving a CMV without the proper clearances and licensing.
Railroad violations that include ignoring railroad crossing restrictions, not slowing down when required to, failing to stop if tracks are not clear, stopping before clearing railroad grade crossing, inadequate undercarriage clearance and a complete failure to stop.
Out-of-Service violations that violate a driver, or vehicle out-of-service order while transporting non-hazardous materials, or hazardous materials required to be placarded; and operating a vehicle designed to transport 18 or more passengers, including the driver.
Penalties for major violations: A one year disqualification period is imposed if the operator (holding a Class A, B or C driver's license or CLP) is convicted of DWI. A three year disqualification period is imposed if the violation /conviction involves hauling hazardous materials. A one year disqualification period is imposed if the operator is convicted of negligent homicide; vehicular homicide; manslaughter; and driving a CMV when disqualified for a previous violation.  A three year disqualification period is imposed for any of the above, if the violation / conviction involves hauling hazardous materials.
Federal laws.
Federal laws governing drivers limit road time for trucks carrying cargo limiting maximum hours driven; and imposing rest breaks and the United States Department of Transportation, 49 C.F.R. part 387, subpart A, outlines insurance requirements in an amount equivalent to the minimum levels of financial responsibility as set forth in those regulations.
Comparative fault.
Louisiana Civil Code 2323 outlines limitations in insurance and damages claims, following the comparative negligence rule, where an accident victim may seek compensation after a judge, or jury has assigned fault. Recovery of damages is contingent upon proving that an individual, or entity was negligent and caused the injury and owed a duty of care to the victim.
Damages.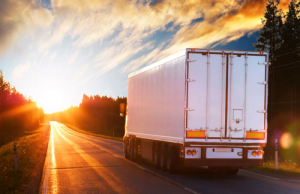 A LaPlace LA truck accident attorney can guide accident victims toward damage recovery that should address economic losses including lost wages, medical bills, medical care, and treatment, plus household expenses and non-economic losses that include pain and suffering, loss of consortium, or companionship.  There may also be occasions when punitive damages may be awarded on a case-by-case basis, where the acts of a defendant are egregious, intentional, and significantly harmful to another person. 
Responsible parties and time limitations.
Truck accident lawyers in LaPlace LA are skilled at identifying all parties to an accident claim, separate from the truck driver, including trucking companies, mechanics, or manufacturers of a truck and/or parts. They can utilize trucking industry laws to determine the best legal approach, such as mediation, arbitration or going to trial, while staving off unnecessary pressure from insurance companies who want to swiftly close out a claim.  Louisiana states that personal injury lawsuits in LaPlace Louisiana for truck accident harms, and wrongful death must be filed within one year from when the date injury, or loss occurred.
Hire an attorney in LaPlace Louisiana
Experienced truck accident lawyer LaPlace at the Faucheux Law Firm will communicate with scene re-constructionists, insurance carriers, and legal teams of other parties to the action.  This will allow a truck accident victims to concentrate on their recovery processes without additional stress.
Faucheux Law Firm
197 Belle Terre Blvd
Laplace, LA 70068
Phone: 985-651-2889
Email: [email protected]
Source.
https://legis.la.gov/legis/Law.aspx?d=110567
https://legis.la.gov/legis/Law.aspx?d=110515
http://www.legis.la.gov/legis/Law.aspx?d=109387
https://legis.la.gov/Legis/Law.aspx?d=97087
http://www.laworks.net/WorkersComp/OWC_MainMenu.asp