Why is case-building important to damage recovery in LaPlace Louisiana personal injury cases?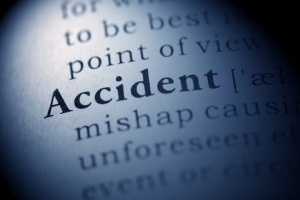 Personal injury lawyers in LaPlace LA consult with victims and guide client actions for those who believe they have suffered psychological injury, physical injury, and/or property damage due to negligence of another party.  Experienced Louisiana attorneys can assist clients to secure damage compensation for wage loss, medical expenses, inability to perform activities of daily living, pain and suffering, burial and funeral costs when wrongful death is a result, emotional distress and attorneys fees.  The professional duties of an injury attorney in La Place, Louisiana include ethical considerations and case building, utilizing state and federal laws.
Case building.
A LaPlace Louisiana lawyer with years of experience in complex personal injury accident litigation can offer clients piece of mind as they keep insurance companies at bay, while they attempt to build a winning case in favor of their clients by:
Sending investigators to the accident scene
Reviewing police reports, witness testimony and medical reports
Hiring appropriate financial personnel to make valuations of loss
Determining the cause of the accident
Supporting victim's rights against aggressive insurance companies
Drafting and filing complicated insurance and legal documents
Damage recovery.
Compensatory damages are an award of money in compensation for actual economic losses, injury, and property damage, not including punitive damages. The award of money is meant to address general and special damages:
Special economic damages related to present and future lost wages, medical bills, future medical care, household expenses and
General non-economic damages that include pain and suffering, mental anguish and loss of consortium, or companionship.
Punitive damages.
Under Louisiana law,  punitive damages which are sometimes called "exemplary damages," are sometimes awarded on a case-by-case basis, where the acts of a defendant are egregious, intentional, and significantly harmful to another person. Punitive damages are awarded for the express purpose of punishing the defendant, and to deter future similar acts, rather than to enrich the plaintiff. It is best to speak with an attorney about accident case specifics, based on proof that a defendant deliberately, or with reckless disregard acted in a manner that would cause harm.  
Motor vehicle personal injury claims in LaPlace Louisiana.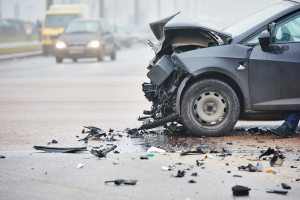 Louisiana states that personal injury lawsuits for injuries caused by negligence, misconduct, or malpractice must be filed within one year from when the injury was sustained, discovered or should have been discovered through reasonable care. An attorney can inform a claimant of any deviations from that timeline.
An experienced attorney in LaPlace LA can help with the intricacies of a complex motor vehicle accident case that may have criminal components for reckless driving, distracted driving, or driving under the influence, which may affect insurance coverages, degrees of fault and the severity of the accident damages toward a timely award.  Louisiana is a third party liability state with regard to car accidents, and follows the pure comparative negligence rule, where an accident victim may seek compensation after a judge, or jury has assigned fault. Personal injury accident damage recovery is contingent on proving that the individual, or entity was negligent and caused the injury and owed a duty of care to the victim, and must be filed within the one year statute of limitations.
Premises liability and workers' compensation in LaPlace Louisiana
Individuals who are hurt in an accident on someone else's property may take legal action when it was caused due to poor conditions on the property, including improper maintenance, upkeep, or negative resident, or pet interaction on the premises. The responsibility of the property owner depends on the standard of care owed to the injured person, which  is based on the reason for their presence on the property.  The Louisiana Workforce Commission has a specific process to be undertaken when a person becomes injured on the job, or contracts an illness that is job-related, necessitating a workers' compensation claim for monetary damages. Injuries may be caused by an accident, or event that results in a physical injury, a medical condition that develops over time caused by repetitious use of a body part, or a condition associated with the workplace environment itself. 
Medical malpractice in LaPlace Louisiana
Louisiana medical malpractice actions occur when a person becomes injured while being treated by a practicing health care provider. Louisiana does have caps on damages set at $500,000 and any amount over $100,000 will be paid out by Louisiana's Patient Compensation Fund, but it is important to speak to a medical malpractice attorney for case-specific information.
 Wrongful death in LaPlace Louisiana
Legal representatives and certain family members can file a wrongful death lawsuit within one year from the date of the death caused by the negligent, reckless, or deliberate act of another.  Damages may address medical expenses incurred after the accident, but before the death, funeral and burial expenses, and losses to surviving loved ones.
Legal action after an accident in LaPlace Louisiana
Louisiana accident victims do not have to deal directly with insurance companies toward resolving damage losses. Experienced lawyers at the Faucheux Law Firm can carry that burden and save time, reduce stress, and point accident victims on the right path toward a comprehensive financial award.
Faucheux Law Firm
197 Belle Terre Blvd
Laplace, LA 70068
Phone: 985-651-2889
Email: [email protected]
Source.
https://legis.la.gov/legis/Law.aspx?d=110567
https://legis.la.gov/legis/Law.aspx?d=110515
http://www.legis.la.gov/legis/Law.aspx?d=109387
https://legis.la.gov/Legis/Law.aspx?d=97087
http://www.laworks.net/WorkersComp/OWC_MainMenu.asp
http://www.legis.la.gov/legis/Law.aspx?d=109371