What are complications and components of car accident litigation in LaPlace Louisiana from a lawyer?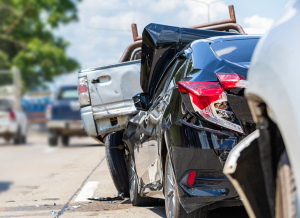 Louisiana car accidents cause hundreds of deaths and countless cases of catastrophic and long term physical injury each year, as well as accidents that result in property damage only.  Regardless of the severity of injury and damage, accident victims are almost always inconvenienced to some degree.  In many cases, long term disability, physical and financial hardship, or personal loss of property and death may be the extreme outcome.  LaPlace Louisiana car accident lawyers understand the necessity of securing comprehensive compensation through a court award, or insurance settlement to address harms.  A car accident attorney in LaPlace LA may make reasonable assessments of potential avenues for damage compensation after consultation and a detailed case review.
Damages.
A LaPlace LA car accident attorney will review the damage valuation determinations for auto insurance claims, to determine the payment of: 
Compensatory damages for economic losses including lost wages, medical bills, medical care, and treatment, plus household expenses and non-economic losses that include pain and suffering, loss of consortium, or companionship.
Insurance – pure comparative negligence. 
Louisiana is a third party liability state with regard to car accidents, and follows the pure comparative negligence rule, where an accident victim may seek compensation after a judge, or jury has assigned fault. Recovery of damages is contingent upon proving that an individual, or entity was negligent and caused the injury and owed a duty of care to the victim.  Negative factors that contribute to roadway crashes resulting in injury and death include:
Damaged, or road infrastructure that may be under construction,
Older vehicles that may not be road-worthy,
Traffic laws that are not enforced,
Reckless, or unsafe driver behaviors, and
No, or low quality post-crash medical care.
Responsible parties.
When an accident occurs where there are no other vehicles involved, an accident lawyer in LaPlace Louisiana can represent a case for damages if outside factors contributed to an untimely death, caused personal injury losses, or resulted in property damage.  When an accident involves more than one driver, or vehicle, all parties and their insurance carriers may be involved. A car accident attorney in La Place can explain how immediate costs will be addressed, insurance claims processed, and court scheduling will support a case's unique circumstances.
Out-of-state accidents and venue.
The state, or county in which a lawsuit is initiated can have major impacts on damage recovery and the amount of time accident victims have to file court actions.  If a person is injured, or property damage occurs, a lawsuit  can be filed in the state where the defendant has residency, or where the accident occurred.  An accident lawyer in LaPlace can review relevant laws and decide venue, based on laws and the timeline that best supports comprehensive damage compensation for a victim.
Experts strengthen a case.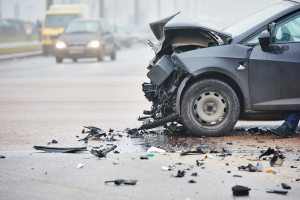 A car accident attorney in LaPlace LA may require the expert testimony of accident scene re-constructionists, financial professionals, and medical professionals to convey the need for higher awards based on catastrophic injury requiring long term medical treatment, prolonged pain and suffering, and continued negative impacts to financial stability through diminished, or lost earnings.
Wrongful death.
A car accident lawyer can initiate a wrongful death legal action for a decedent's legal representatives and loved ones when a person dies as a result of the negligent, reckless, or deliberate act of another during the accident.  The professional duties of an injury attorney in La Place, Louisiana include ethical considerations and case building, utilizing state and federal laws.
Time limitations to file action.           
Louisiana states that personal injury lawsuits for car accident harms, and wrongful death must be filed within one year from when the date injury, or loss occurred.  Car accident attorneys can inform accident victims, or their loved ones of any deviations from that timeline such as those involving out-of-state occurrences.
Criminal components.
Complex motor vehicle accident cases may have criminal components for reckless driving, distracted driving, or driving under the influence, which may affect insurance coverages, degrees of fault and the severity of the accident damages toward a timely award. A seasoned LaPlace car accident lawyer can guide actions toward comprehensive damage recovery by strengthening the case, utilizing all facts relevant to the accident itself including causal effects of criminal activities.
Hire an attorney in LaPlace LA.
Louisiana car accident victims who hire legal representation do not have to deal directly with insurance companies, or courts to resolve the harms suffered because of another person's negligence.  Experienced lawyers at the Faucheux Law Firm can carry that burden and save time, reduce stress, and point accident victims on the right path toward a comprehensive financial award supporting their fiscal, physical, and emotional recovery.
Faucheux Law Firm
197 Belle Terre Blvd
Laplace, LA 70068
Phone: 985-651-2889
Email: [email protected]
Source.
https://legis.la.gov/legis/Law.aspx?d=110567
https://legis.la.gov/legis/Law.aspx?d=110515
http://www.legis.la.gov/legis/Law.aspx?d=109387
https://legis.la.gov/Legis/Law.aspx?d=97087
http://www.laworks.net/WorkersComp/OWC_MainMenu.asp