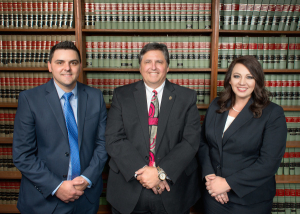 Our law office was established in LaPlace, Louisiana in 1978. The firm was established by Robert R. Faucheux, Jr.  Robert, Jr. built his law practice on principles he learned from his father, Robert, Sr.  Robert, Sr., owned and operated Faucheux Chevrolet in Gramercy, LA.  Robert, Sr.'s goal was to give every customer a fair deal and lend a helping hand in the community when he could.
Robert, Jr. brought the fair dealing and helping hand mindset to life in his law practice.  Robert, Jr. has helped many clients with limited resources over his 45-year career. Faucheux Law Firm has helped thousands of clients reach their goals on all sorts of legal matters and we have helped our clients recover millions of dollars.  If you have a serious injury or a complex legal matter you need lawyers that will use their resources and experience to get you the best results.  We have over 40 years of experience in taking on insurance companies, big businesses, and private parties.
Our office serves all areas across Louisiana.  If you have a new personal injury case you can even ask us to travel to you.  We give you the choice to have an experienced attorney meet you in a public place when you are ready to hire us.  Yes, that's right, we will travel to your area on all new personal injury cases.  We also work with the best medical facilities in your area so everything is as convenient as possible for you. Call us today to schedule your free consultation.  We are sure that we can help you become another happy client of ours.