18 WHEELER ACCIDENTS
---
18 Wheeler drivers have a duty to operate, control, and use their trucks in a manner that does not pose an unreasonable risk of harm to others.  The driver must use diligence and care in the operation of the 18 wheeler; furthermore, the driver of a tractor trailer truck is under a duty to act reasonable under the circumstances.  When you are injured through the fault of a negligent driver you need a lawyer who understands your rights and knows the law.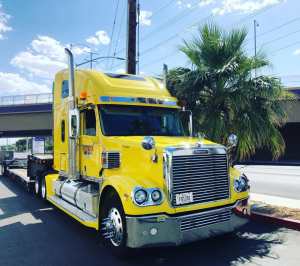 When you are involved in an accident with an 18 wheeler it is very likely that vicarious liability is implicated.  Vicarious liability is codified in La.C.C. art. 2320, and provides that an employer is liable for the tortious acts of its "servants and overseers in the exercise of the functions in which they are employed."  What does this mean?  This is good news for those who have serious injuries after they are involved in an accident with these large and dangerous vehicles.  Not only can you recover from the driver of the vehicle but you can hold their employer liable also.  This could allow a seriously injured party to stack multiple insurance policies for maximum recovery.
An accident with an 18 wheeler or big truck can have terrible consequences.  18 wheeler accidents can cause an injured party to incur substantial medical expenses, loss wages & loss of earning capacity, loss of enjoyment of life, loss of consortium, mental anguish, other general or special damages, or even loss of life.  We have represented clients who have had spinal fusions, rhizotomies, epidural steroid injections, broken noses, concussions, and other severe injuries after they were injured in accidents involving 18 wheelers.  If you have been seriously injuried you can trust our experience because we have successfully represented thousands of clients with serious injuries.
We have handled 18 wheeler cases involving rear end collisions, t-bone collisions, failure to yield, and other types of accidents.  Whether your accident involves a traffic violation such as a failure to stop, failure to yield, excessive speeding, following too closely, careless operation, disregarded traffic control signals, or some other negligent act we can help you achieve superb results on your case.
Our office serves all areas across Louisiana.  If you have a new case you can select to have an attorney meet you in a public place in your area. We also work with the best medical facilities in your area so things are as convenient as possible for you. Call us today to schedule your free consultation.  We are sure that we can help you become another happy client of ours.